Benefits of Cat Backpacks
A cat backpack is a great way to take your cat with you on outdoor journeys. whether you're on a trip to the vet or on for fun, here's why!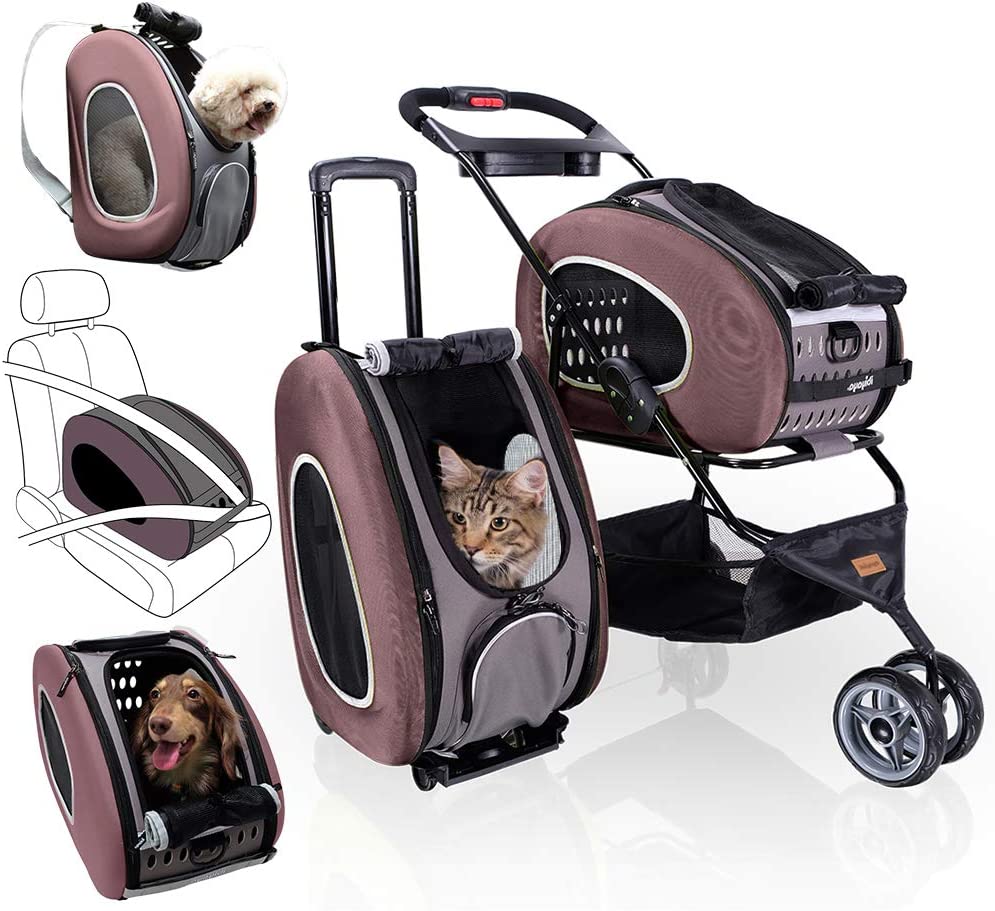 A cat backpack is a great way to take your feline friend with you on outdoor journeys. whether you're on a trip to the vet, going for a walk around the neighborhood or hiking in the woods, using a cat backpack is practical, stylish, and allow you to take your feline friend with you wherever you go. But what are the benefits of cat backpacks? Let's take a look... These are just a few of the benefits of getting a cat backpack for your cat-owning needs.
Convenience:

A cat backpack is, quite simply, more convenient than other methods of transporting your cat. A carrier takes up more space and can be cumbersome to carry, while letting your cat roam free can lead to them running off and getting lost. A backpack, on the other hand, keeps your cat close to you while freeing up your hands. While training your cat to wear a harness and walk on a leash is great, this takes lots of time and patience. This is a great alternative until they have gotten that training if you choose to do so. The photo of the cat backpack above shows how convenient they can be. Some are simply backpacks, however some can also be used as car seats, strollers and more. If interested to check price on Amazon.
Safety:

When used properly, a cat backpack is also a safe way to transport your cat. Many backpacks have safety features like leashes and tethers that can help prevent your cat from jumping out and getting lost or hurt. And because cats are naturally curious creatures, being able to see out of the backpack can help keep them calm and distracted from any potential dangers that might be lurking outside.
Comfort:

Cats are creatures of comfort, so it's important to make sure they're comfortable when traveling in a backpack. Cat backpacks are designed to be easy to use. They often have features like adjustable straps and waist belts to make them comfortable to wear, as well as zippered compartments that make it easy to access your cat when you need to. Most also contain mesh panels for ventilation so they always have fresh air. Cats don't mind being in smaller spaces but you should also make sure the backpack is the right size for your cat—not too big or too small—so they have enough room to move around without being cramped.
Bonding Time

Cat backpacks offer a great opportunity for bonding time between you and your furry friend. When you're out and about with your cat in tow, you'll have plenty of opportunities to pet and cuddle them. And since cats love exploring new places, they'll be sure to enjoy the adventure too!

If you're looking for a convenient, safe, and comfortable way to take your feline friend with you on all your adventures, then look no further than a cat backpack. With all the benefits it offers, there's no reason not to get one for your cat-owning needs. Click here to read more top options for cat backpacks.